With Instagram ranking among the top 5 most powerful global social networks, the team at BonusInsider decided to find out how lucrative sponsored posts can be for celebrities.
Our team used the estimated earnings per post of each celebrity and multiplied them by the number of sponsored posts made in March in order to calculate the total earnings. We also took into account the total number of followers, the engagement rate, and the estimated percentage of fake followers. The tools we utilised for this study are Modash and the Influencer Marketing Hub's Instagram Money Calculator.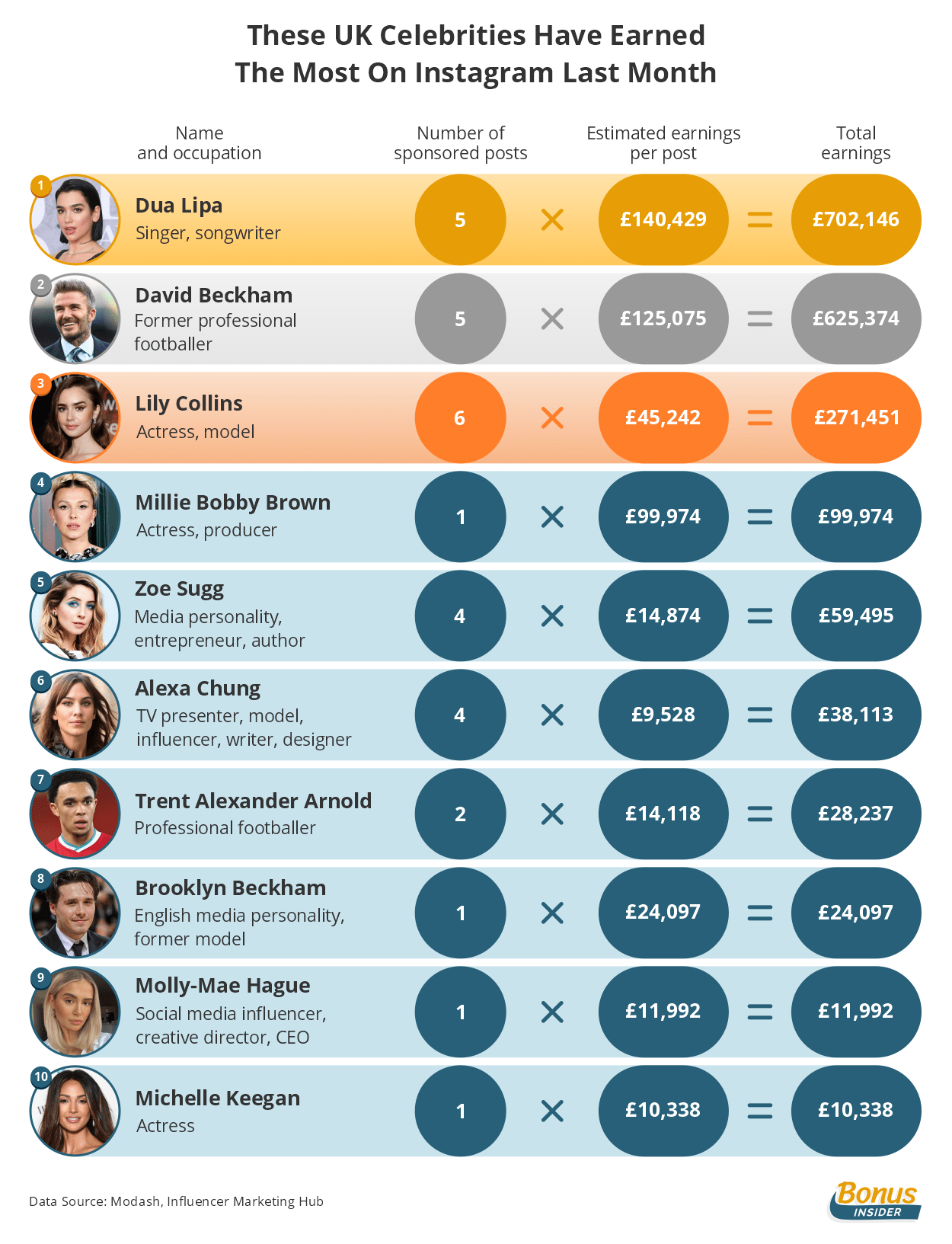 Dua Lipa ranks first in our listing. Her Instagram profile features a total of five sponsored posts in March 2023. That equates to a total of £702,146, or £140,429 per post.
Our research also presented us with the following key takeaways:
● Dua Lipa is not only the highest earning UK celebrity on Instagram last month, but she also has the largest following (87.7m)
● Both Dua Lipa and David Beckham published a total of 5 sponsored posts last March, but David Beckham earned £625,374 in comparison to Dua Lipa's £702,146
● Although Dua Lipa is the highest earner, she is not the celebrity with the most sponsored posts in March 2023. This is Lily Collins, whose account shows 6 sponsored posts
David Sandler
Permission de ce forum:
Vous
pouvez
répondre aux sujets dans ce forum